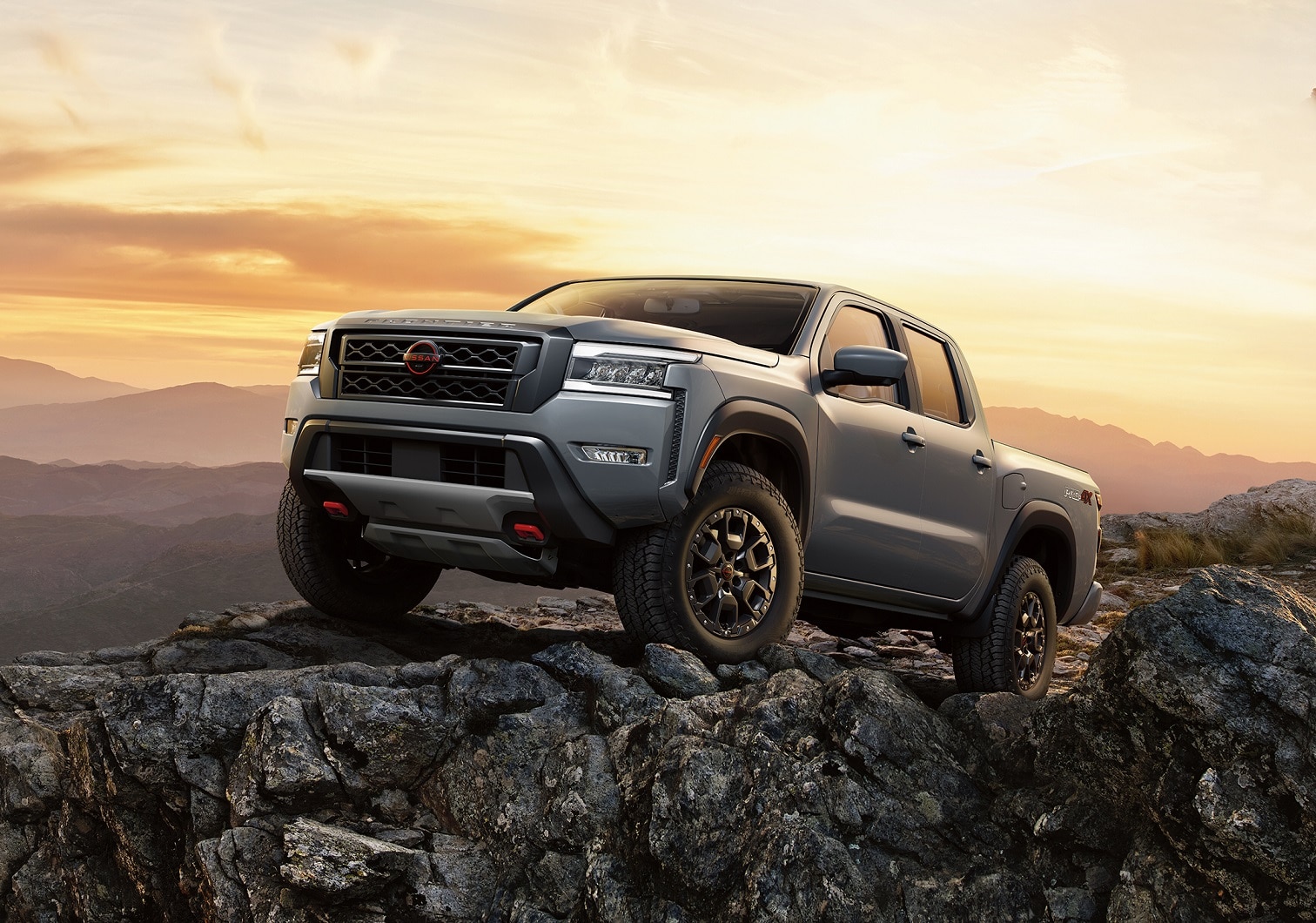 Nissan Frontier
The Nissan Frontier is a classic choice with a longstanding history of performance and reliability. The newest versions of the Frontier have been redesigned, adding a unique style and plenty of modern features to the lineup. The Frontier's standard V8 performance gives you just the right amount of capability to tow boats and trailers, while maintaining optimal long-term fuel economy. While this midsize truck might look big ad intimidating, it handles quite well on the city streets in Hagerstown, MD and on the highways.
Shop New Nissan Frontier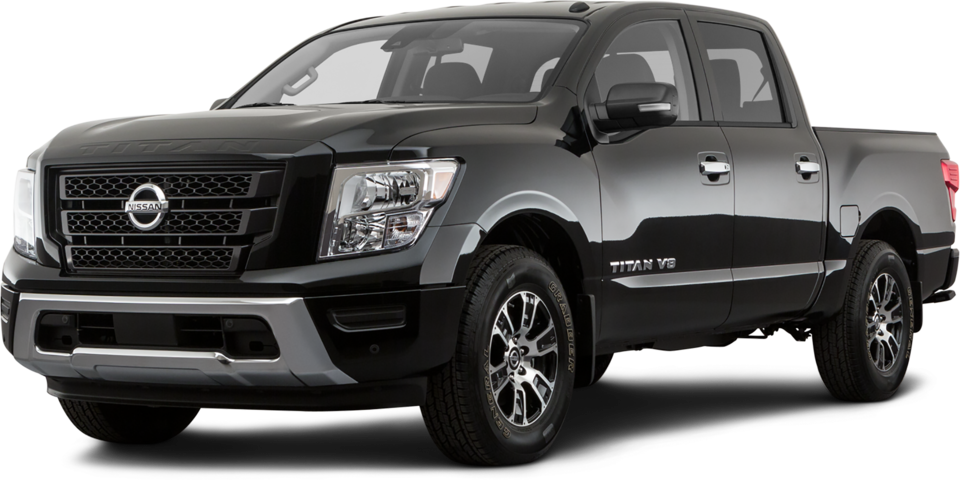 Nissan Titan
As its name might suggest, the Titan is among the most powerful trucks from Nissan, and stands out in its class as well. With the Titan, you will find V8 performance is the standard of all trims, so there's never a worry that you're compromising capability, even if you decide to buy the base trim and save. This truck comes available in a variety of trims and cab styles, with its crew cab options offering lots of space for all five passengers. Unlike many trucks of its class, the Titan comes standard with a variety of driver-assist safety features and other technologies to keep you safe and protected while driving through Winchester, MD.
Shop New Nissan Titan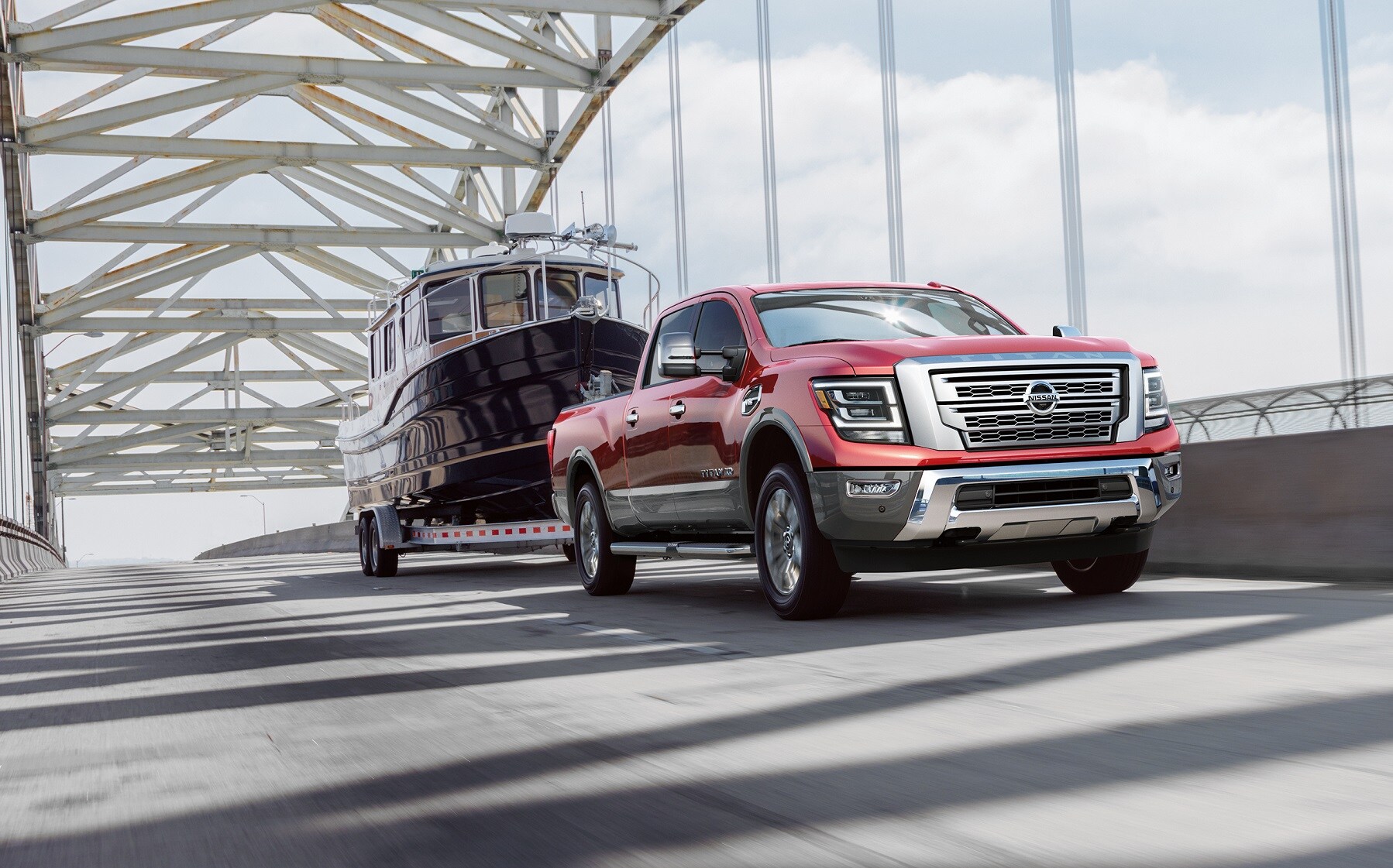 Nissan Titan XD
If you need the most power and capability Nissan has to offer, then you want the Nissan Titan XD, with its powerful V8 performance and over 11,000 lb. towing capacity, with the proper equipment. The powertrain of this truck, while one of the most powerful in its class, is also smooth and keeps a level head, even at highway speeds. Like many other Nissan models, the full-size Titan XD offers a plethora of standard driver-assist safety features, through the Safety Shield 360. These many driver-assist features can keep you guided and centered in your lane, alerting you to passing and upcoming dangers.
Shop New Nissan Titan XD